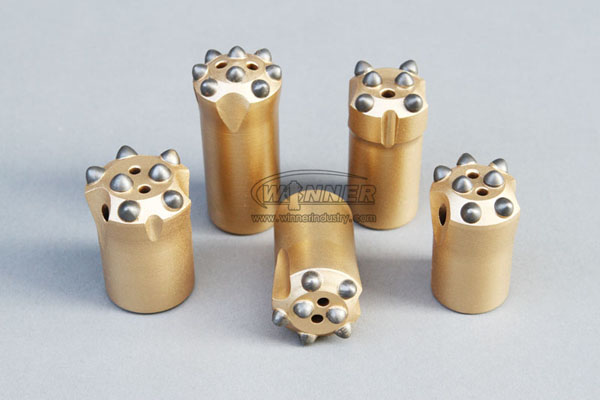 Tapered Drill Bit
Diameter:

28mm to 70mm



Taper:

4° 46', 6°, 7°, 11° and 12°



Skirt:

short skirt and long skirt



Bit type:

chisel bits, cross bits and spherical / ballistic / parabolic button bits.
Quality aircraft alloy steel and tungsten carbide, optimum design, state of
art manufacturing, multiple precise heat-treatment.
Highest penetration rate, maximum wear resistance, longest lifespan and
outstanding performance in roughest working conditions.